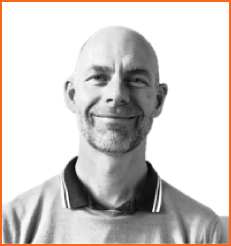 Why we do what we do
Anyone who has worked with Jonny will know how committed he is to helping people develop. A key goal for him is to really enjoy his work, and this is evident in such a natural coach and facilitator. Jonny helps people learn, develop and grow as individuals and in their teams, helping them perform to the best of their abilities, be it in the boardroom, in business or on the sports field.
Experience  
Having been working with Andy since 2016, Jonny is accredited to deliver Gazing Performance Systems, the performance methodology used by international blue chip companies and small businesses alike. He is also a qualified Coaching Practitioner (EMMC and EQA).
Strong interpersonal and communication skills have helped Jonny to develop and foster collaborative relationships along the way.  He has coached, nurtured and mentored various teams and has successfully helped develop businesses he has been involved in, both start-ups and established companies.
Background
With more than over 20 years' experience as a financial services professional Jonny has worked in pressured environments leading trading teams, risk management teams and compliance teams. His experience has led to Board appointments as an Associate Director, an INED and as Chairman. 
Getting Personal
Jonny has a passion for sports and training. CrossFit, running, cycling and golf help him stay focused and keep his mind and body fit and healthy. He is currently training and coaching both men and youth hockey teams and whilst not on the sports field, Jonny enjoys time with the family, skiing, travelling and looks to continually learn and develop where possible.