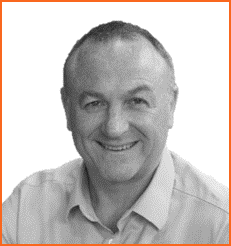 Why we do what we do
Ian enjoys working with high performing individuals, teams and organisations that are looking to gain their next edge.  Ian's focuses on enabling organisations to develop strong structures to assist their day-to-day functioning. As these structures are embedded, so the mission shifts to driving skilful execution, with an intensity of mindset to get the job done, irrespective of the pressure.
Ian believes that people usually know most of the answers already. His mission is to foster an environment in which people feel able to contribute. His facilitation then encourages them to push themselves outside their comfort zones.  
Experience 
Ian has been a Partner of Gazing Performance Systems (GPS) for over 20 years. This has enabled him to acquire extensive experience in facilitating and delivering development, training and assessment programmes in over 40 countries across Europe, North & South America, Africa, the Middle East and Asia.
Ian has been working on and off with Andy since 1995 when they were both at Compaq UK. They now work together again as Gazing Performance System Partners and have a number of joint clients from SMB's to Government Departments.
Background 
Ian worked as a Senior Account Manager and Regional Sales Finance Manager at Xerox and Xerox Finance in the late 1980's and early 1990's.  He then had a role as a Global Account Manager at Compaq before setting up his own company in 1999. He is accredited in all Gazing Programmes and helps new Partners get up to speed running Train the Trainer courses across the world.
Getting Personal
Although sport is a major interest, Ian likes to spend his time with family and friends at the Theatre, Opera and Ballet and enjoys reading although generally only has time for Private Eye, The Economist and The Week!